The Radio School
1 to 1, Face to Face, Online Radio Presentation & Production Courses, from Kent, England
Prices
All Prices are VAT FREE
Radio Presenter Assessment
£150 NO VAT
1 Hour radio assessment
1 Day Presenter Course
£350 NO VAT
09:45 - 15:00
2 Day Presenter Course
£700 NO VAT
09:45 - 15:00
3 Day Presenter Course
£1050 NO VAT
09:45 - 15:00
On-line Radio Coaching Courses £85 per hour. Pay As You Go
(overnight accommodation at local country guest house or hotel can be arranged)
Weekend 1 & 2 day courses can be booked too. Add £100 extra.
Edited Showreel Demo included
School Report included
Radio Studio Hire £85 no vat
Lunch, tea, coffee & bottled water, refreshments all included
All courses include edited Radio Showreel Demo & Personalized Report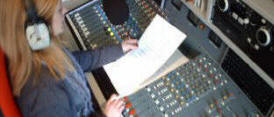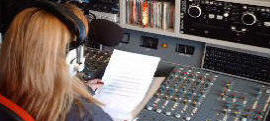 Hot Rocking Radio Babe Jo Miller writes:
Hi Rod, Thanks for the the brilliant day down in Kent. I am thrilled to bits with the two demos that I came away with. Just had the photos done so will start the circulation this week - have also seen some interesting jobs on the Media Jobs email circulation that I'll apply for.
Thanks Jo Miller
"Having spent the past three years away from radio, raising my children, I felt that I really needed a new demo as well as a bit of time in the studio as a 'refresher' and to boost my confidence. After a quick google search, I felt sure that the Radio School was what I needed. I was a little apprehensive but Rod made me feel comfortable and relaxed straight away, giving me some great tips and ideas to move me from where I am onto the next level as a radio presenter. I believe his career advise will be invaluable. Before long, I was recording in the studio, feeling right at home. Wow-time flew by. But Rod was precise, knowing what would work and what would not and with his knowledge and experience, I was able to leave with two excellent demo's as well as some invaluable career advice"
Jo Miller radio presenter